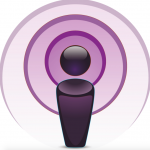 Did you know that in addition to the many true crime, political and comedy podcasts that dominate the iTunes charts, there's also a whole category dedicated to career advancement? Now you can enhance your professional performance while commuting to work, running on the treadmill, or working away at your office cubicle.
Not sure where to start, or which podcasts to listen to? Here's a list of audio programs that regularly deliver key insights and lessons you can apply in your personal and professional life.
Career Tools is a weekly podcast that tackles the ways in which you can enhance your career, from guidance on introducing yourself, to rebounding after a major career setback. This podcast also won the 2010 Best Business Podcast Award, and has been nominated every other year it has been eligible. Notable Episode: Preparing a Resume for a Recruiter 
While this podcast is more self-development and less career-focused, The School of Greatness still makes the list by helping listeners find out what makes great people great. Episodes focus on how you can improve different aspects of your life, from personal relations to finding professional passions. Notable episode: How to Hire, Manage, and Lead Thousands with Lee Cockerell. 
Are you a manager looking for a little help on improving your performance? Give this top-rated podcast a listen. A sister-podcast of Career Tools, it has won the Best Business Podcast Award in 2006, 2007, 2008, 2012, and the People's Choice Award in 2008. Notable Episode: How to Go on Vacation 
Another top-rated podcast, Quick and Dirty Tips to Work Less and Do More aims to teach listeners to do exactly that – work smarter, not harder. This podcast focuses on small steps the average person can take to become less overwhelmed and more organized in their daily life. Notable episode: The Best To-Do List is Actually Your Calendar 
Category: Career and Employment Advice